HVM Status GP Launches 2013 FIA WEC Campaign with European LMP2 Testing Program
The team's Lola-Judd B12/80 Coupe will run an exclusive session on the 2.915-mile Portimão track, located in the Algarve, Portugal to evaluate a series of updates for the WEC campaign, which begins on April 14 at the 6 Hours of Silverstone race in England.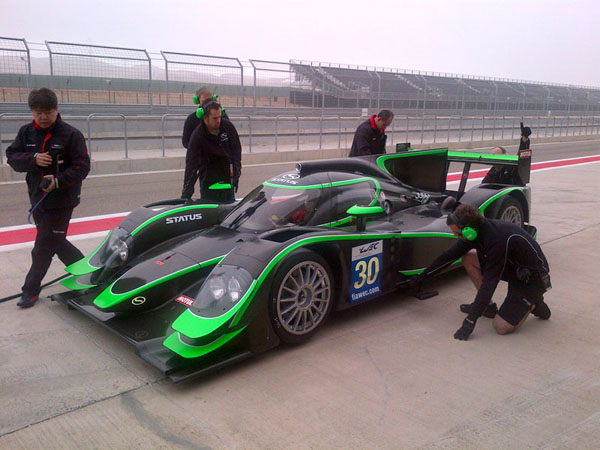 The test marks the first on-track effort for the collaboration between INDYCAR team HVM Racing and UK-based Status GP since they formed their alliance at the end of last year. The team will work on tire compound evaluations, while technical partners Lola and Engine Developments will attend the test to oversee chassis and powertrain developments.
"It's good to be finally getting underway with 2013," said HVM Status GP team principal Keith Wiggins. "We are really excited to begin our on-track development, as well as developing and building on our current driver line-up."
Status GP's sportscar technical director Rob Arnott added: "We have lots of developments on the car and engine to try out in addition, so we have a full programme across the two days. There's a raft of improvements we've been working on and we believe we will see some significant steps forward."
The 2013 WEC schedule consists of eight endurance races spanning the globe, including the legendary 24 Hours of Le Mans. HVM Status GP have a second private test lined up in Spain in mid-March before attending the official WEC pre-season test at Circuit Paul Ricard on March 29-30.
"The competition is very strong in WEC and the challenge of a true World Championship is very exciting," Wiggins said. "We believe the partnership with Status GP and the wealth of knowledge they have coupled with the resources that have been added to our combined team makes us a strong contender."
Details on HVM Status GP's driver line-up for the WEC will be announced in the near future.